Welcome to
5C-The Borrowers
Reading
Children will have a reading book chosen by themselves appropriate to their reading level. Accompanying these books are their reading diaries, where you can write comments on their reading daily. Your child will also be given many opportunities throughout the week to read a variety of texts and will then undertake an online quiz to assess their understanding of the text.
PPA Time
Miss Parker is out of class on a Thursday afternoon. For this session, Mrs Koalitis will be in class to continue their learning in R.E. and Music.
Homework
In Year 5, children are expected to complete one to two pieces of homework a week.
Your child has been provided with CGP English and maths books to complete their homework. Each week, they will be provided with different page numbers in order to complete different tasks from each book! Check Dojo for this week's pages.
Spellings
Weekly spellings will be sent every Monday. You should practise these throughout the week, to be tested on these for the Friday morning.
PE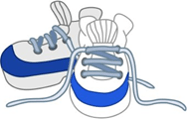 PE will take place every …
Wednesday
and
Friday
SNACK
It is important to note your child can bring a healthy snack at break times such as fruit, or vegetables and milk. We also encourage your child to bring a bottle of water to drink in class throughout the day, but they may bring something else to drink with their packed lunch.
Class Novel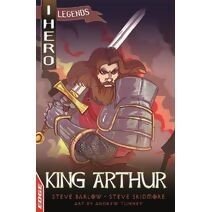 A Kingdom United
Our theme work for this half term will be all about the United Kingdom. The children will be learning lots of exciting things and will be carrying out a number of different activities linked to Science, History, Art and Geography. They will explore the British Isles in Geography and the Anglo-Saxons in History. We will be reading and writing about British Legends in English. We will be exploring Materials and their Properties in Science.
PSHE- Relationships – This topic includes discussions on families and friendships, safe relationships (including asking for and giving or not giving permission for physical contact as well as acceptable and unacceptable forms of physical touch)
RE – The children will be learning about Christianity and God.