Welcome to
5C-The Borrowers
Reading
We will start by exploring a range of stories set in the Amazon Rainforest such as The Great Kapok Tree, The Wings of a Butterfly and The Shaman's Apprentice in order to gather vocabulary related to the rainforest.
We will end the term by discussing the topic of deforestation by looking at our most precious regions and their diminishing resources.
PPA Time
Miss Holt will be in class on a Thursday afternoon to teach PE and Music and all day Friday teaching Maths, RE and French.
Homework
The children will be given a homework grid in a home learning book at the start of a new term. Please support your child to complete as many tasks as possible throughout the term.
Children will also have a weekly homework with a maths or English focus.
Spellings
Spellings will be given out each Thursday for a test the following Thursday.
PE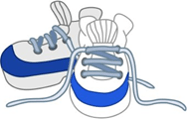 PE will take place every
Monday and Thursday afternoon.
Please be aware that both sessions are outdoors so please ensure full PE kit is brought into school along with suitable footwear.
SNACK
It is important to note your child can bring a healthy snack at break times such as fruit, or vegetables and milk. We also encourage your child to water to drink in class throughout the day, but they may bring something else to drink with their packed lunch.
Class Novel
Journey to the River Sea
Eva Ibbotson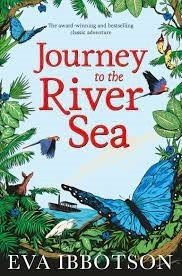 Theme: Amazon Adventures
This term in theme, will be investigating the rainforest region of South America; known as The Amazon. As Geographers, we will use a range of maps and satellite images to locate the rainforest and collect data to explain biomes and the weather patterns.
We will investigate and copy Amazonian art and research equipment needed to survive in this harsh environment.
PSHE: We will be learning about our Health and wellbeing; identifying what a balanced diet is, how to recognise early signs of illness and how to treat it. Finally, we will look at the importance of dental hygiene and the effects of food and drinks on dental health.
RE: We will be covering Christianity – Church. We will be asking the question; How do people decide what to believe?