Welcome to
4D-The Dragon Trainers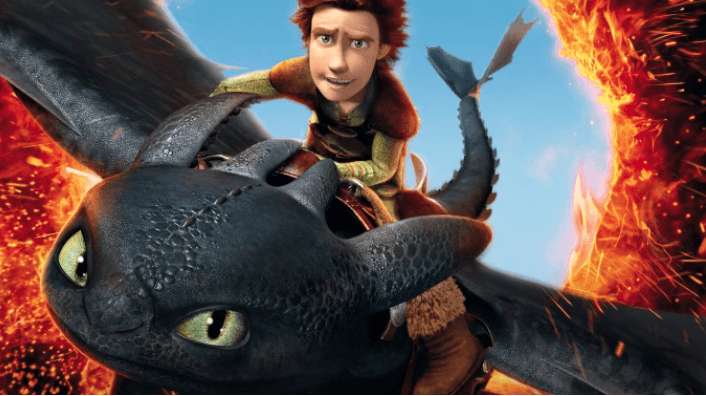 We follow the Cherryfold values, Enjoy, Respect, Succeed!
Meet the Staff
Miss Duckworth
Mrs. Armitage
During your time in Y4, you will grow into an independent learner, aim to be more resourceful and resilient, make new discoveries about the wider world and develop lasting memories!
We follow a theme based curriculum in Y4, through which you will learn National Curriculum skills. Each half term, our theme changes so that you will be involved in lots of different activities, to enable you to become a better learner and achieve your potential. Examples of our topics in Y4 include; Journey to Egypt, The Great Plague and Burnley V Barcelona. We ensure your learning is enhanced by engaging in Enrichment days/Activities. When we learn about Britain at War for example, we spend time reflecting at the Cenoptaph in Burnley Cemetery and have a visit from real life soldiers, who have links with the Royal British Legion. We also pay tribute to those who lost their lives, by performing an annual Remembrance assembly. For our topic, Endangered, we take a trip to Knowsley Safari Park and engage in stimulating activities, in our Forest schools, making the most of our exciting outdoor learning environment.
In Year 4, we are encouraged to make our writing creative and exciting. We follow the Lancashire English Units and study novels linked to our topics such as, The Pied Piper of Hamelin, The Treasury of the Loch Ness Monster and Gulliver's Travels which inspire our writing further. Additionally, we use Acceleread to help us improve our Reading, taking quizzes once we have completed novels and gain as many points as we can, the more we gain the deeper our understanding! In Maths, we follow the Lancashire Red Rose Maths Mastery Scheme, which deepens our understanding of key concepts. By the end of Y4 we will have taken the National Multiplication tables check and are Times Tables Wizards after having learnt our tables up to 12x!
To support you on your learning journey, we hope that you will receive help from your parents and carers. They can do this by listening to you read, helping you to learn your Spellings and Times Tables and encourage you to complete your weekly Grammar and Maths Homework Tasks.
Finally, we use Class Dojo to send pictures and messages home about what you have been learning and all the fantastic achievements you have made!
We want you to have fun whilst learning. Remember Enjoy, Respect, Succeed!
Reading
Children will have a reading book chosen by themselves appropriate to their reading level. Accompanying these books are their reading diaries, where you can write comments on their reading daily. Your child will also be given many opportunities throughout the week to read a variety of texts and will then undertake an online quiz to assess their understanding of the text.
PPA Time
Miss Hawkins and a Dance teacher will be teaching on a Monday afternoon.
Mrs Gray will cover Maths on a Wednesday from 9-11 am.
Homework
In Year 4, children are expected to complete two to three pieces of homework a week.
Your child has been provided with both CGP English and maths books to complete their homework. Each week, they will be provided with different page numbers in order to complete different tasks from each book!
Spellings
Weekly spellings will be every Friday. You should practise these throughout the week, ready for our test the following Friday morning!
PE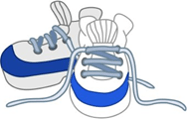 PE will take place every Monday and Tuesday.
Please ensure a full kit is in school ready for your child's lesson.
SNACK
It is important to note your child can bring a healthy snack at break times such as fruit or vegetables. We also encourage your child to bring water to drink in class throughout the day, but they may bring something else to drink with their packed lunch.
Class Novel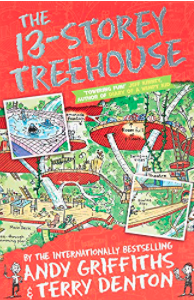 Endangered
This term, our Year 4 theme is, 'Endangered'. We will kick start our topic by having an enrichment day the first week back, the children will get the chance to engage in a variety of cross-curricular activities. In Geography, we will be looking closely at where in the world animals are hunted. Additionally, in Science, we will be discussing food chains and dangers to living things. Furthermore, in DT we will be designing using exploding diagrams and will then make a hedgehog house. After that in Art, we will be painting camouflage prints with hidden animals from our local environment. Finally, we will be learning all about Data logging in ICT.
PSHE
In PSHE, we will be learning about our Health and wellbeing, looking at different symptoms of illnesses and knowing when to seek medical advice. We will be discussing how to maintain oral hygiene through the brushing and flossing of teeth. We will also be looking at healthy balanced diets.
RE
In RE, we will be covering ISLAM. We will be asking the question, Why do Muslims fast during Ramadan and learn about the 5 pillars of Islam.