Welcome to
4D-The Dragon Trainers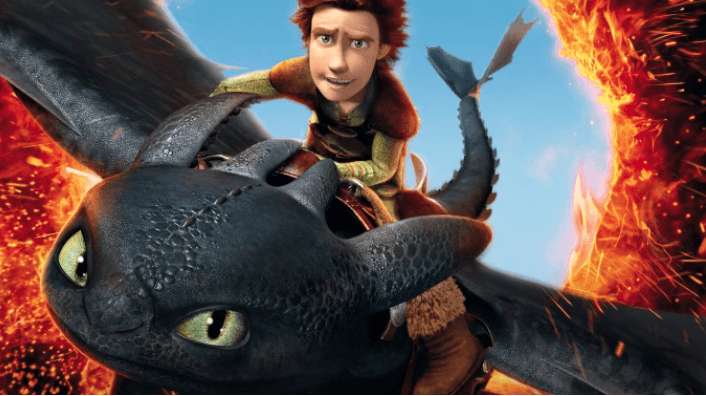 We follow the Cherryfold values, Enjoy, Respect, Succeed!
Meet the Staff
Miss Duckworth
Miss Swinney
During your time in Y4, you will grow into an independent learner, aim to be more resourceful and resilient, make new discoveries about the wider world and develop lasting memories!
We follow a theme based curriculum in Y4, through which you will learn National Curriculum skills. Each half term, our theme changes so that you will be involved in lots of different activities, to enable you to become a better learner and achieve your potential. Examples of our topics in Y4 include; Journey to Egypt, The Vikings and Burnley V Barcelona. We ensure your learning is enhanced by engaging in Enrichment days/Activities. We have a viking visitor coming in to spend the day with us, and, during our topic, Endangered, we have a visitor bringing lots of animals coming too! This also links with our science. As well as all that, we engage in stimulating activities, in our Forest schools, making the most of our exciting outdoor learning environment.
In Year 4, we are encouraged to make our writing creative and exciting. We follow the Lancashire English Units and study novels linked to our topics such as, The Mousehole Cat, The Treasure of the Loch Ness Monster and Gulliver's Travels which inspire our writing further. Additionally, we use Acceleread to help us improve our reading, taking quizzes once we have completed novels and gain as many points as we can, the more we gain the deeper our understanding! In Maths, we follow the Lancashire Red Rose Maths Mastery Scheme, which deepens our understanding of key concepts. By the end of Y4 we will have taken the National Multiplication tables check and are Times Tables Wizards after having learnt up to our 12x tables!
To support you on your learning journey, we hope that you will receive help from your parents and carers. They can do this by listening to you read, helping you to learn your Spellings and Times Tables and encourage you to complete your weekly Grammar and Maths Homework Tasks.
Finally, we use Class Dojo to send pictures and messages home about what you have been learning and all the fantastic achievements you have made!
We want you to have fun whilst learning. Remember Enjoy, Respect, Succeed!
Reading
Children will have a reading book chosen by themselves appropriate to their reading level. Accompanying these books are their reading diaries, where you can write comments on their reading daily. Your child will also be given many opportunities throughout the week to read a variety of texts and will then undertake an online quiz to assess their understanding of the text.
PPA Time
Miss Bux will be teaching on a Tuesday afternoon, split with Mr Caldecott for PE.
Homework
In Year 4, children are expected to complete two to three pieces of homework a week.
Your child has been provided with both CGP English and maths books to complete their homework. Each week, they will be provided with different page numbers in order to complete different tasks from each book!
Spellings
Weekly spellings will be every Friday. You should practise these throughout the week, ready for our test the following Friday morning!
PE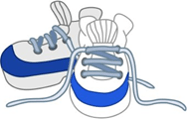 PE will take place every Monday and Tuesday.
Please ensure a full kit is in school ready for your child's lesson.
SNACK
It is important to note your child can bring a healthy snack at break times such as fruit or vegetables. We also encourage your child to bring water to drink in class throughout the day, but they may bring something else to drink with their packed lunch.
Ancient Egyptians
This term, our Year 4 theme is Ancient Egypt. We will kick start our topic, the first week back by looking at artefacts to create interest for the children asking questions about what they have in their group. Then we will be studying all six ancient civilisations and how they are all built upon the Rive Nile and follow this by investigating the importance of the River Nile. We will be looking at the pyramids and finding out who built the pyramid at Giza.
In Geography, we will be looking to understand the effect of landscape features on the development of a locality. This will correspond with us looking at the River Nile and the civilisations that were purposely built nearby it.
This topic will be inspiring our art, as we create sunset wash pictures, which include silhouette pictures of this we would find in Egypt.
PSHE
We will be learning about recognising that we belong to different communities as well as the school community.
To know about different groups that make up and contribute to a community.
To know about the individuals and groups that help the local community including through volunteering and work.
To know that everything shared online has a digital footprint.
To know that organisations can use personal information to encourage people to buy things.
To recognise what online adverts look like.
RE
During RE we will be studying Sikhism.
We will be learning about beliefs, values and commitments and what these words mean. We will then relate it back to ourselves and explore our own commitments before exploring how Sikhs show their beliefs and values visually.
We will understand Guru Nanak and his importance in the religion, and how the story of the blood and the milk demonstrates key Sikh beliefs.