Welcome to Year 6M (The Oompa Loompas)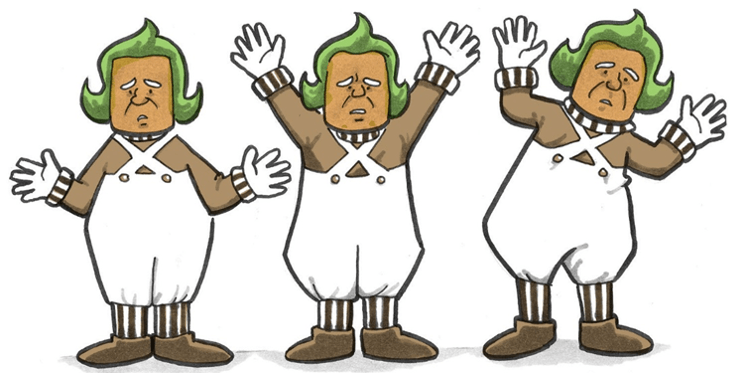 "The minimum requirement is maximum effort!"
Hello and welcome to the Year 6M class page! My name is Mr Maclean and I am class teacher for the Oompa Loompa class. Mrs Adams also teaches us every Wednesday afternoon and every Thursday. Mrs Rehman also works in our classroom every day. In class, we are learning to enjoy, respect and succeed in all the work we do! We are going to be learning about lots of exciting things this half term. In English, we are completing a range of different grammar, spelling and punctuation tasks, which will help support us ahead of our SATs in May. In mathematics this half term, we will again be recapping objectives we have completed throughout the year, in order to support our understanding of arithmetic and reasoning . I am sure we are going to have a FANTASTIC half term!
Mr Maclean, Mrs Adams and Mrs Rehman
Reading
Children will have a reading book chosen by themselves, which is appropriate to their reading level. Accompanying these books are their reading diaries, where you can write comments on their reading daily. Your child will also be given many opportunities throughout the week to read a variety of texts and will then undertake an online quiz to assess their understanding of the text.
PPA Time
Mr Maclean will be teaching in class most days. On Wednesday afternoons and all day Thursday, Mrs Adams will be teaching the class. Miss Kolaitis will also be supporting the children with their learning in Year 6.
Homework
In Year 6, children are expected to complete two pieces of homework a week.
Your child has been provided with both a CGP English and a CGP Maths book to complete their homework. Each week, they will be provided with different page numbers in order to complete different tasks from each workbook! These need to be returned every Friday to be marked.
Further to this, they will also be provided with a purple homework book in order to complete a grid that will be linked to the theme work they are completing this half term.
Spellings
Weekly spellings will be handed out every Monday. You should practise these throughout the week, to be tested on these for the Friday morning!
PE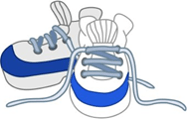 P.E. will take place on Monday afternoons in 6M. Please ensure that you have the correct P.E. kit each week, which will be used for outdoor sessions. P.E. kits will remain in school, until half term when they can be returned home to wash.
SNACK
It is important to note your child can bring a healthy snack at break times such as fruit, or vegetables and milk. We also encourage your child to water to drink in class throughout the day, but they may bring something else to drink with their packed lunch. In addition to this, school will be providing a piece of fruit daily for each child.
Class Novel
Our Class Novel for this half term is 'The Wizard of Oz' by L. Frank Baum.
MAPPING: LONDON
Our geography work for this term will be all about the theme of 'Mapping' and the city of London. The children will be learning about the different countries in the United Kingdom, the major cities, rivers and coast lines. They will then use maps to find and locate the city of London, in particular focusing on OS Maps. By the end of the unit, they will understand how to use four figure and six figure grid references.
SIGNIFICANT WOMEN IN HISTORY: CLEOPATRA
Our history lessons this half term is 'Significant Women'. The children will be focusing their learning on the life of Cleopatra and the impact she has had on life up to the present day. In lessons, children will use their knowledge and understanding of Cleopatra to create their own clay artifacts.
P.S.H.E.
Our P.S.H.E. topic for this half term will be about 'Being Our Best'. The children will learn all about good and negative risks, basic first aid, Sepsis awareness and mental wellbeing and health.
R.E.
Our R.E. topic for this half term is… Buddhism
OUR CURRICULUM MAP FOR THIS TERM...
SOME OF OUR WORK THIS YEAR...
Here are our common exception words for this year...