Welcome to Year 6M (The Oompa Loompas)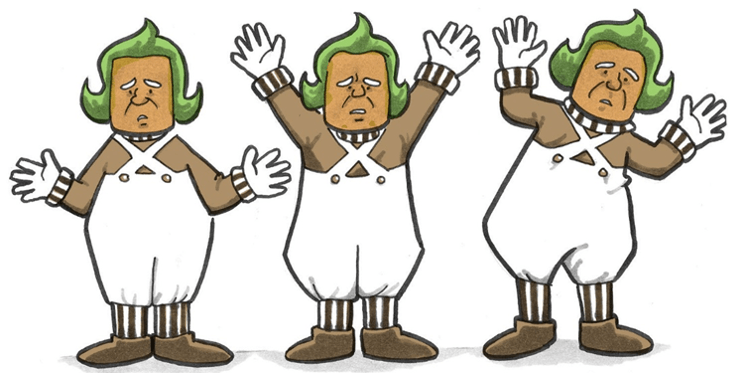 "The minimum requirement is maximum effort!"
Hello and welcome to the Year 6M class page! My name is Mr Maclean and I am class teacher for the Oompa Loompa class. Mrs Rehman also works in our classroom every day. We are going to be learning about lots of exciting things this half term. In English, our class novel is all about the classic story of The Wizard of Oz. The children will eventually be writing their own versions of this story; creating their own characters, their own settings and their own problems for their characters to overcome. We will also be continuing to learn all about the Second World War in our theme lessons. This half term, the children will be designing and creating their very own air raid shelters! I am sure we are going to have a FANTASTIC half term as the children work their way up to those all-important SATs tests in May!
Mr Maclean and Mrs Rehman
Roles and Responsibilities: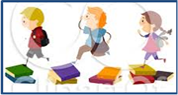 As a member of Y6M, every child is expected take responsibility for looking after their equipment, their classroom and school environment.
Homework
In Year 6, children are expected to complete two pieces of homework a week.
Your child has been provided with both CGP English and Maths books to complete their homework. Each week, they will be provided with different pagesnumbers in order to complete different tasks from each book!
Spellings
Weekly spellings will be handed out to the children every Monday. You should practise these throughout the week, to be tested on these for the Friday morning!
PE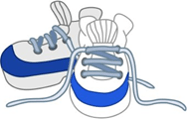 P.E. will take place every Friday. On Friday, if it is fine, the children will go outside. However, if the weather is bad, then P.E. lessons will take place inside.
Please ensure your child has an outdoor & indoor kit to include:-
Trainers (outdoor) pumps (indoor)

A long sleeved top (outdoor) t-shirt (indoor)

Long trousers (suitable for outdoor P.E) and a pair of shorts (indoor P.E.)
School starts promptly at 8:45 a.m. and finishes at 3.15 p.m. Your child's regular and prompt attendance at school is crucial to his/her success. As soon as the children enter the classroom in the morning, they will immediately start their learning. If children are not here on time, they miss out on such opportunities!
PPA Time
I will be out of class on Friday afternoons so our school Sports Coach will be taking the class for P.E. I am certain the children will really enjoy these exciting and creative lessons!
WORLD WAR II
Our theme work for this half term will be about World War II. The children will be learning lots of exciting things and will be carrying out a number of different activities linked to history, art and geography. They will have the opportunity to learn all about how the Second World War began and what life was like living at home. One of the most exciting lessons that we will be completing will allow the children to design and create their own air raid shelters.
Reading
Children will have a reading book chosen by themselves appropriate to their reading level. Accompanying these books are their reading diaries, where you can write comments on their reading daily. Your child will also be given many opportunities throughout the week to read a variety of texts and will then undertake an online quiz to assess their understanding of the text.


ENGLISH
During English lessons this half term, the children will be reading the Wizard of Oz by Frank Baum. They will be looking at all the different features used in order to make this classic text exciting. Using these features, the children will be writing their own versions of the story.

MATHEMATICS
The children are continuing to use the Maths No Problem scheme of work in Year 6. Throughout the half term, the children will be learning key skills in: comparing quantities, algebra and area and perimeter. They will use a wide range of practical equipment to support their learning.
UNIFORM
It is important that your child attends school in their appropriate uniform. This includes your child wearing suitable shoes and a waterproof coat. Please ensure your child has an age appropriate haircut, which meets the school guidelines and policies. Finally, please ensure that your child has an appropriate P.E. kit for both indoor and outdoor sessions.
SNACK
It is important to note your child can bring a healthy snack at break times such as fruit, or vegetables and milk. We also encourage your child to water to drink in class throughout the day, but they may bring something else to drink with their packed lunch.
Rewards
Children will be rewarded for conducting themselves in a respectful manner and for good work. Rewards include: certificates, stickers, team points and whole class prizes!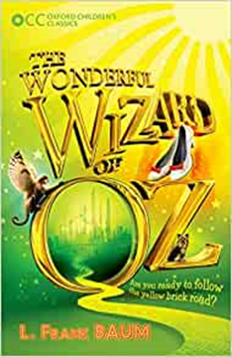 Our class novel for this half term is 'The Wonderful Wizard of Oz', written by L. Frank Baum.