Visitors book
September 2023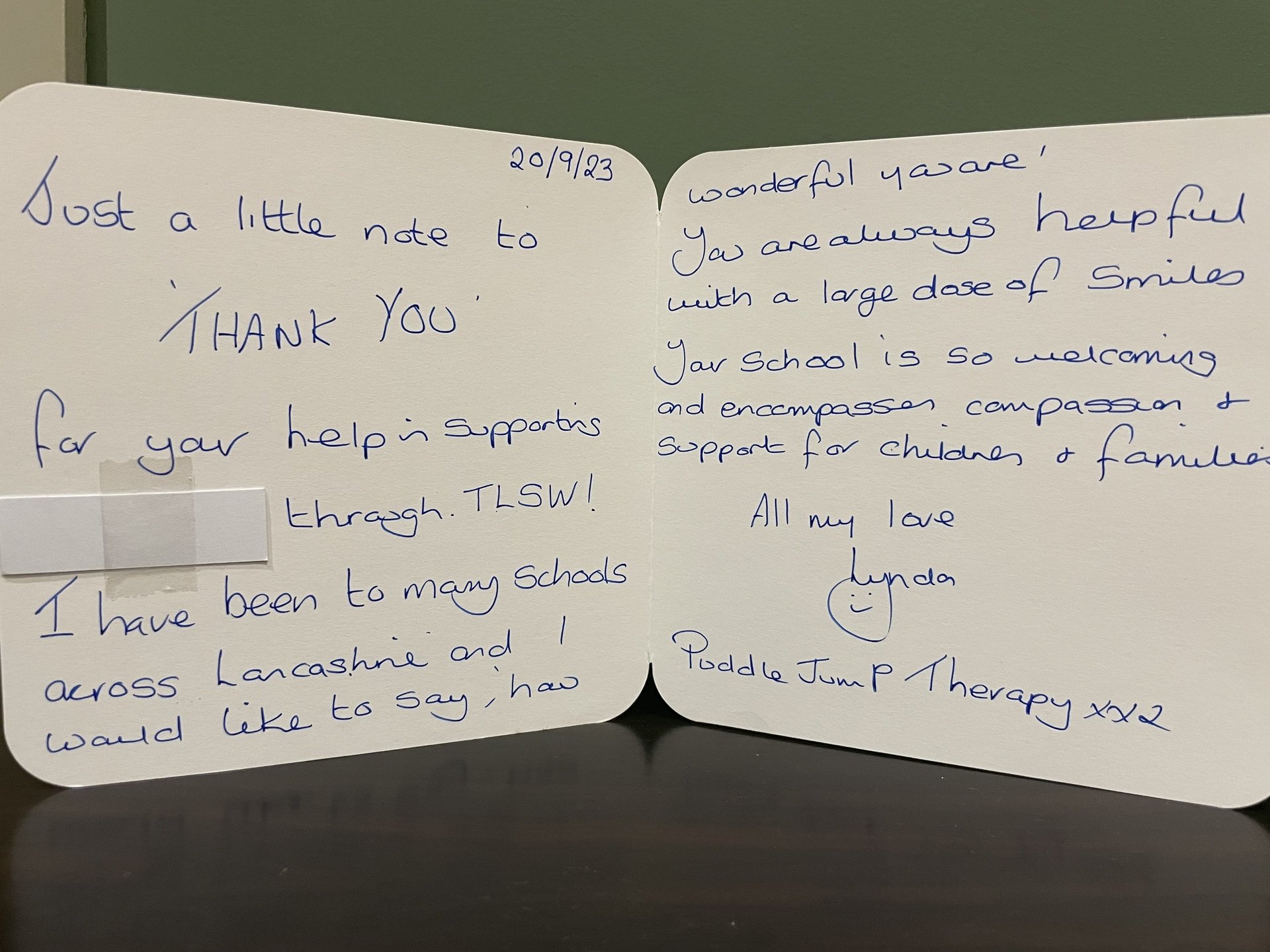 February 2023
We just want to say the biggest thank you for allowing us to complete our placements at Cherry Fold; we really could not have asked for a better experience and will be forever grateful.
Samreen Hussain and Charlotte Livesey, Edge Hill students
December 2022
I just wanted to thank you again for coming in on Thursday with the school choir they are an absolute credit to you and your school they made our residents very happy.
Kindest regards,
Claire (Willowbank Care Centre)
November 2022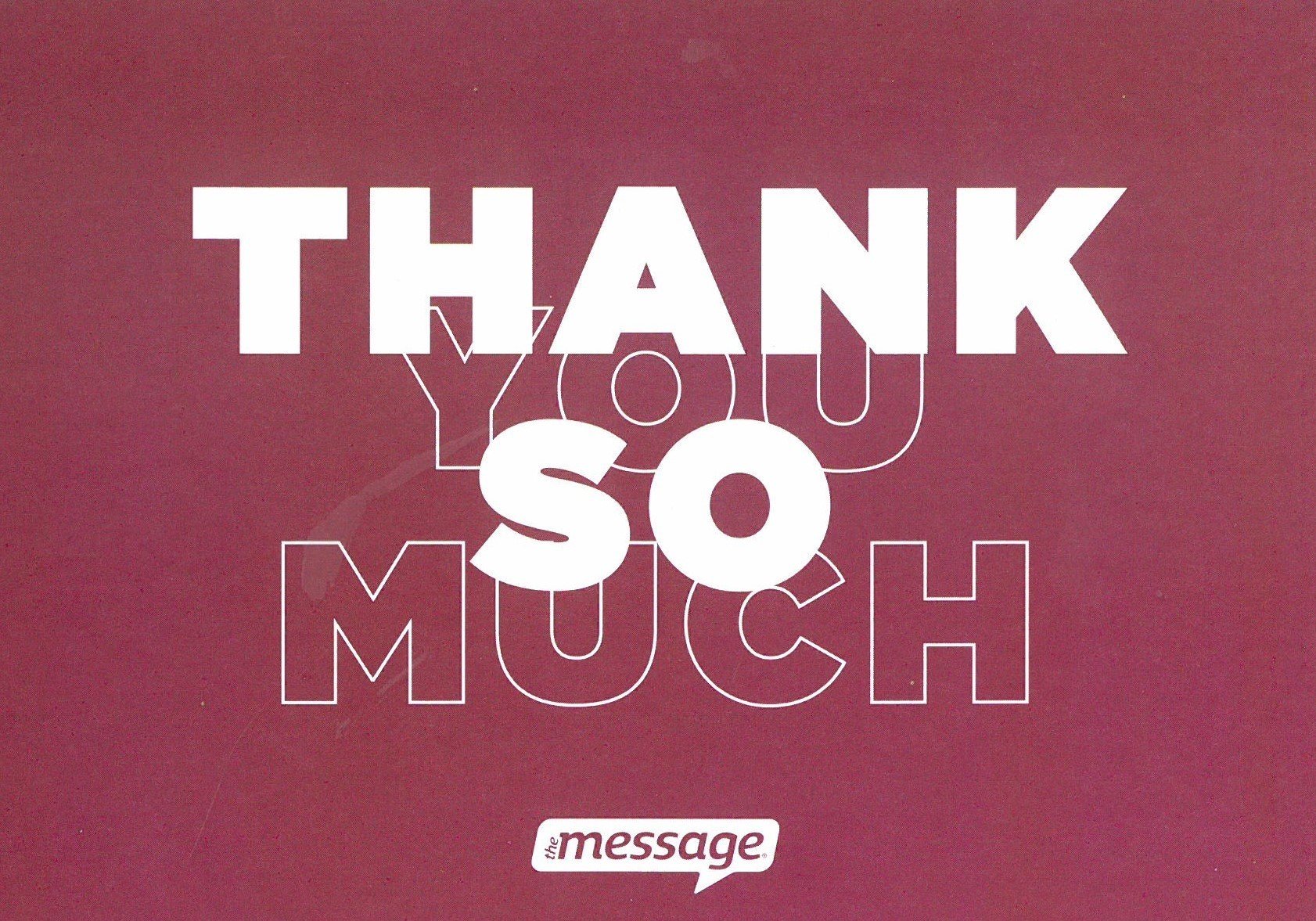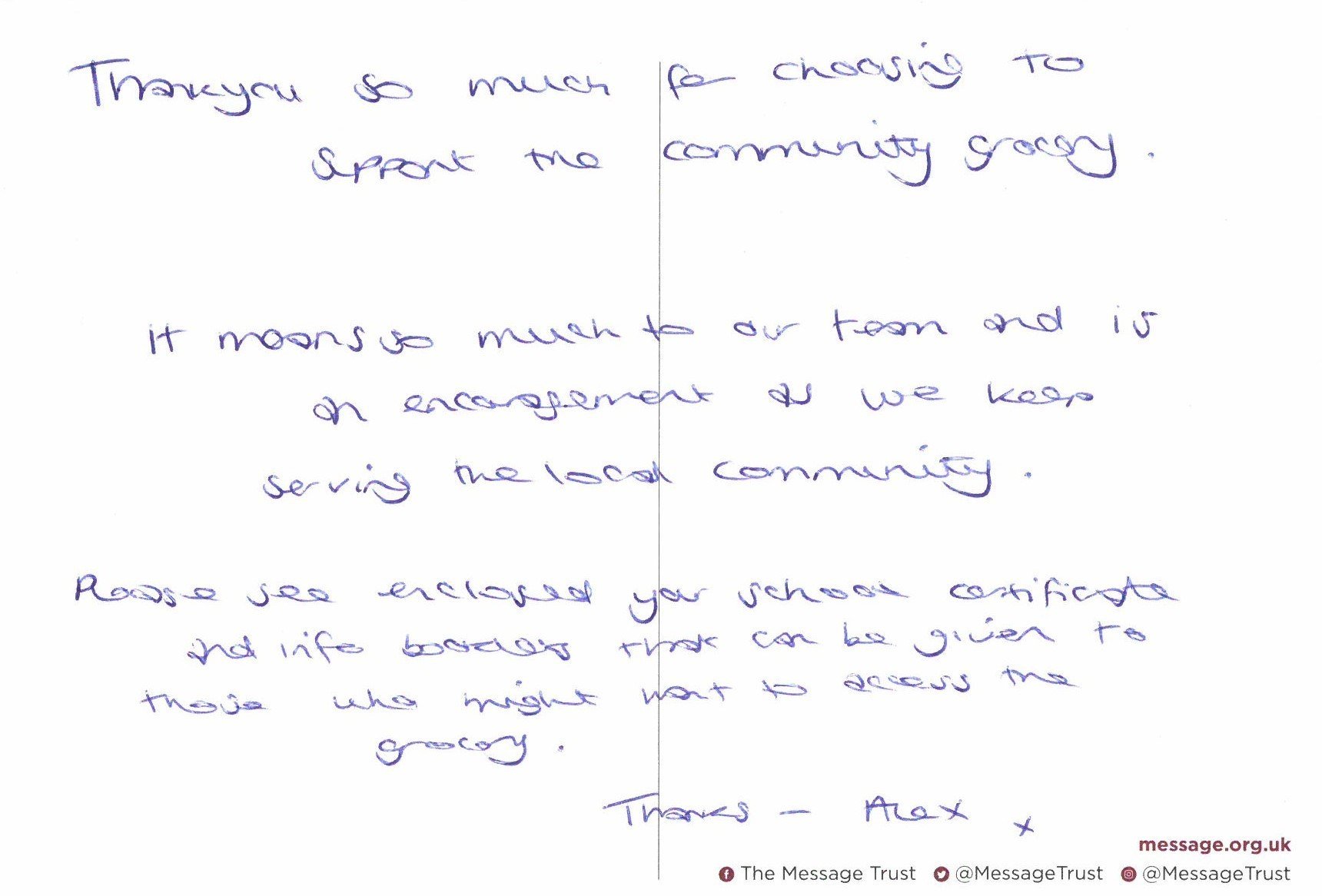 January 2022
"Just a quick message to say thanks for organising me to come and visit everyone at Cherry Fold today. I had a fantastic day and was made to feel so welcome by everyone!"
Paul Sturgess
Friday 8th October
Myself and Wendy would first like to say a huge thanks for letting us into your classrooms to deliver Positive Pals, we have thoroughly enjoyed every minute and being able to listen to all the thoughts and feelings that the children shared with us. I must also complement the children in both classes on their behaviours over the last 5 weeks, they should be extremely proud of themselves, it has been of a very high standard.
Gemma from Positive Pals
Thursday 10th January
How superbly well your school runs the programme--teachers are supportive, pleasant, join in the lesson.
Children try their hardest--listen well and are good fun to be with.
Always organised and welcoming.
Dave Goulden
DebtAware
Friday 2nd November 2018
It's our pleasure to be able to support the school. We had a great time working with the children and their enthusiasm and politeness is a credit to you all.
Joanne Koval
Mann Hummel
Tuesday 2nd October 2018
I visited a couple of primary schools and was impressed with the engagement of schools generally during my visit. The LEGO Robotics course was extremely popular and as well as introducing STEM skills to families, was an opportunity for parent/carer and child to develop their relationship whilst having fun being inquisitive, creative and solving problems. It was good to see the gentle encouragement to the parents/carers to take advantage of other learning on offer. I wish them every success.
Charlotte Piper DfE Adult Education
Tuesday 25th September 2018
My visit to Cherry Fold was inspiring. The environment was stunning, the children delighting in their learning and staff breathtakingly committed to their task.
Bishop Philip North of Burnley
Tuesday 3rd July 2018
Visit from Reedley Primary School
The children from Year 2 were really excited to be spending the day with their new friends from 3W. After we arrived we enjoyed making more new friends, playing lots of games and completing group activities. Everyone made us feel so welcome.
We hope that 3W enjoy their visit to us tomorrow.
Monday 2nd July 2018
I just wanted to check-in and let you know that we have carried out interviews/focus groups with staff and pupils at Cherry Fold and will be compiling an evaluation report over the next few weeks. We have also asked staff and pupils to complete a questionnaire which we will be able to compare with the baseline we did in February.
The verbal feedback is excellent and without doubt peer mediation is embedded as a tool within the school. Peer mediation is widely understood and it appears that there are less disagreements and they are being resolved at a much earlier stage than previously. The children (peer mediators and non-mediators) said that it has helped to create a calmer school environment. The support that the staff have given to make this project a success has been invaluable, without it the training probably would not have impacted as much as it has.
Karen
Smile Mediation
Thursday 28th June
Just wanted to let you know all the children were so well behaved at Parkside this week. I hope the children and staff got a lot out of it. We look forward to arranging more visits in the future!
Blessings,
Jemma.
I wanted to write and congratulate you and the team of staff who are clearly doing so much for the children of Cherry Fold School.
I recently had the privilege to visit and tour around your school and see not only the excellent resources and outstanding learning spaces you have created for your pupils but the care, professionalism and inspiration that touches every aspect of the tremendous work you and your team carry out.

I was impressed by the standard and quality of the children's work displayed throughout the school. The care and dedication by staff is apparent in every area. I heard about and observed some of your innovative and supportive strategies to support your children and their families.

You and your team have created a most welcoming and supportive environment where I am sure children from every background will have the opportunity to flourish and develop.

I have and do visit many schools in the course of my work and know how difficult and challenging working in education can be. You are all to be congratulated for not only the turnaround but the outcomes and excellence you are now all achieving. You must be a very proud headteacher well done

Many congratulations to you all

Dame Christine Braddock DBE DL
Deputy Lieutenant representing Her Majesty's Lord Lieutenant of the West Midlands
Wednesday 27th June
I just wanted to send a quick e-mail to praise the work of the two site supervisors at your school. I have worked at your school on several occasions this year delivering Bikeability/cycling activities to your pupils. Each time I arrive I have a car full of bikes & helmets which is extremely difficult to move single-handed. On each visit the site supervisors have seen me struggling and have come to my assistance. They never need to be asked and they then reappear at the end of the day to assist me load the car back up.
On my latest visit the men pumped up all the bikes that had been loaned from the high school as the tyres were flat. Both men are extremely helpful and a credit to the school. They are a pleasure to work with and always go about their work with a positive and friendly attitude.
Nichola Blezard
Pennine Active Manager
Wednesday 20th June
I would like to say a big thank you to the Cherry Fold STEM team that took part in our Year 5 STEM Challenge at Oakhill. They were a credit to the school as their behaviour and their attitude towards the Challenge was excellent. The task was incredibly hard but they worked together very well as a team and overcame lots of obstacles along the way. They never gave up and found a super solution to the problem. Well done and we look forward to welcoming you again next year.
Sandra Stagg
head of Science
Wednesday 13th June
As part of our programme to prepare year 6 for the 'wider world', we ran a Career Carousel in conjunction with Positive Footprints. We were lucky enough to have representatives from Lancashire Fire and Rescue, Byworth Boilers, UCFB, My Dentist, Methodist Church, Head of Education from Bolton Wanderers, Canary Divers, Halifax Bank and the Nissan Motor Group. Have a look at the photos from the event and some of the lovely things they had to say about Cherry Fold!
Lancashire Fire and Rescue:
University College of Football Business:
Positive Footprints Planning